Many of our Oskaloosa, Iowa customers have been asking us to compare the Jeep Gladiator vs Jeep Wrangler when it comes to off-roading. The Jeep Wrangler has long been the king of off-roading, but the new Jeep Gladiator has turned a lot of heads. That's because it is based on the Wrangler and has a lot of dedicated off-road equipment and capability.
So if you've been trying to decide between the Jeep Gladiator and Jeep Wrangler, we're going to compare their off-roading performance, as well as some key features. If you're near Pella, IA and want to test drive either the Wrangler or Gladiator, visit Pella Motors to put them through their paces. Our friendly staff is here to answer any questions you have, and help you choose between these two stellar vehicles.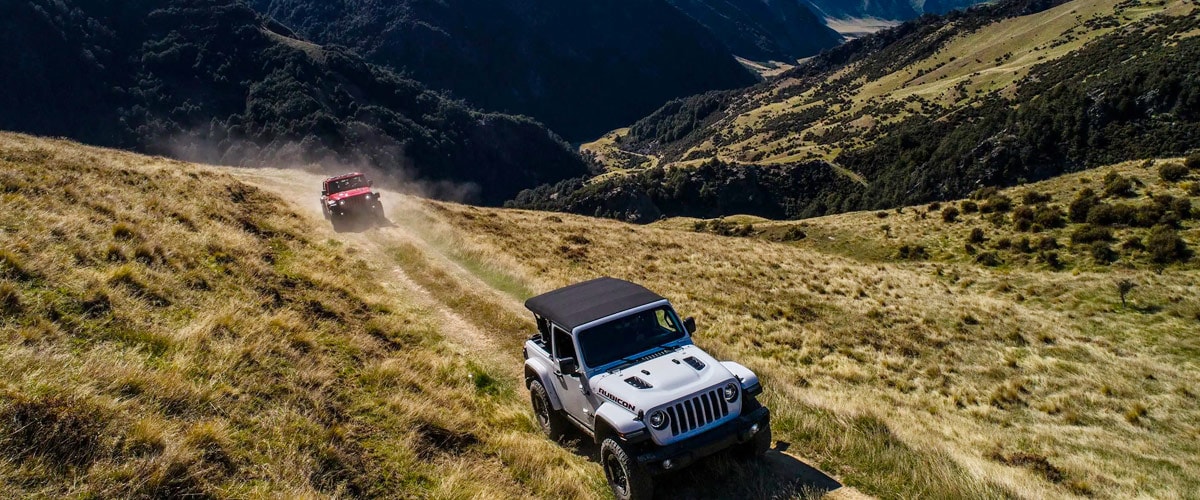 Jeep Wrangler vs Gladiator Off-Roading
There's no doubt that the Jeep Wrangler is America's iconic off-roading vehicle. But while there have been off-road pickup trucks, most notably the RAM 1500 Rebel, there's never been anything like the Jeep Gladiator.
In fact, the Jeep Gladiator is built on the new Wrangler's platform, giving it much of the same off-road capability as the class-leading Wrangler. The Gladiator and Wrangler both use the same 3.6l V6 as standard, producing 285 horsepower and 260 lb-ft of torque. Both vehicles also offer a Rubicon trim that brings an incomparable level of off-road equipment.