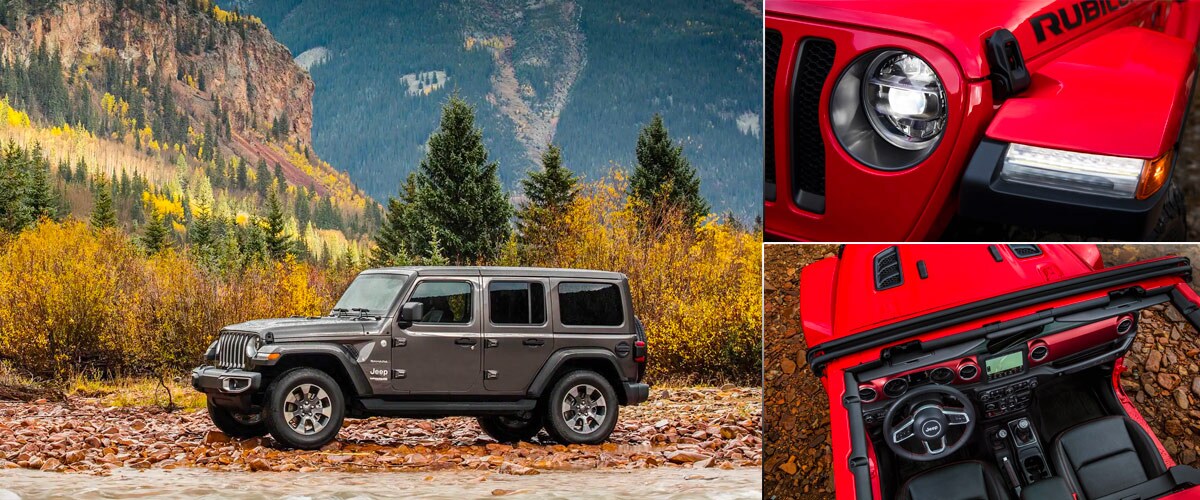 The 2019 Jeep Wrangler ushers in a new era for the legendary SUV, and our customers love the updated design. Apparently, so does Motor Trend, who named the 2019 Jeep Wrangler its SUV of the Year. The 2019 Jeep Wrangler sets a new standard, combining Jeep's legendary performance and styling with all-new levels of comfort and practicality. Below we'll be taking a look at what led Motor Trend to choose the 2019 Jeep Wrangler as its SUV of the Year.
Here at Pella Motors, we're always focused on customer satisfaction. From financing and trade-ins to our new and used vehicles, we work with you to find the perfect individual solution. Located at 604 E Oskaloosa St, Pella, IA, we're proud to be a certified Jeep dealer, and look forward to helping you find the perfect vehicle. Feel free to shop our inventory online or give us a call at (641) 628-4124 with any questions you might have.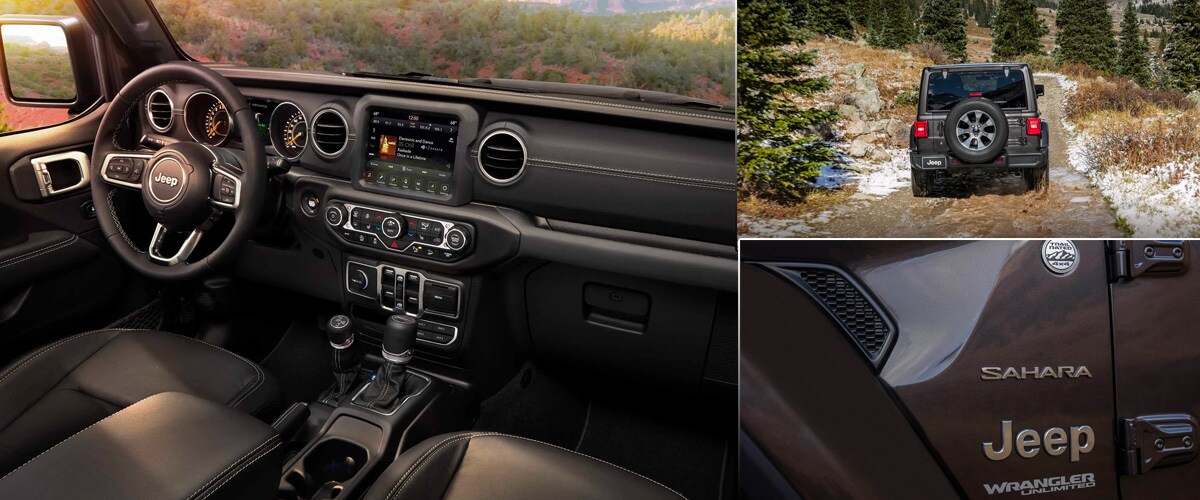 Jeep Wrangler: Motor Trend's SUV Of The Year
Jeep's legacy of off-road capability is complemented by its unmistakable design. Immortalized in footage of World War II, the Jeep went on to be one of the most popular and recognized vehicles on the consumer market. However, not everyone could enjoy owning a Jeep Wrangler due to concerns about practicality and safety. The 2019 Jeep Wrangler changes that. Motor Trend editors were especially impressed with the all-new Wrangler's improvement on pavement, offering a much more comfortable ride than past generations. The extended wheelbase offers greater interior room and stability, while the addition of modern technology makes it just as comfortable on family trips as it is scaling mountains.
Safety is another area where the Wrangler improved drastically. With standard side airbags and a wide range of available safety features like blind spot monitoring and collision warning, the 2019 Jeep Wrangler keeps owners safe on the road. Also contributing to the 2019 Wrangler's safety is its new construction, which is more rigid and stable. The interior also offers greater visibility, while its revised handling dynamics make it easier to drive and respond to traffic.
Motor Trend loved the Wrangler's cabin construction and material quality, as well as the improved suspension. Though it retains the rugged styling and capability of its predecessor, the new Jeep Wrangler can compete directly with more typical family crossovers due to its increased interior space, modern tech, and more comfortable ride.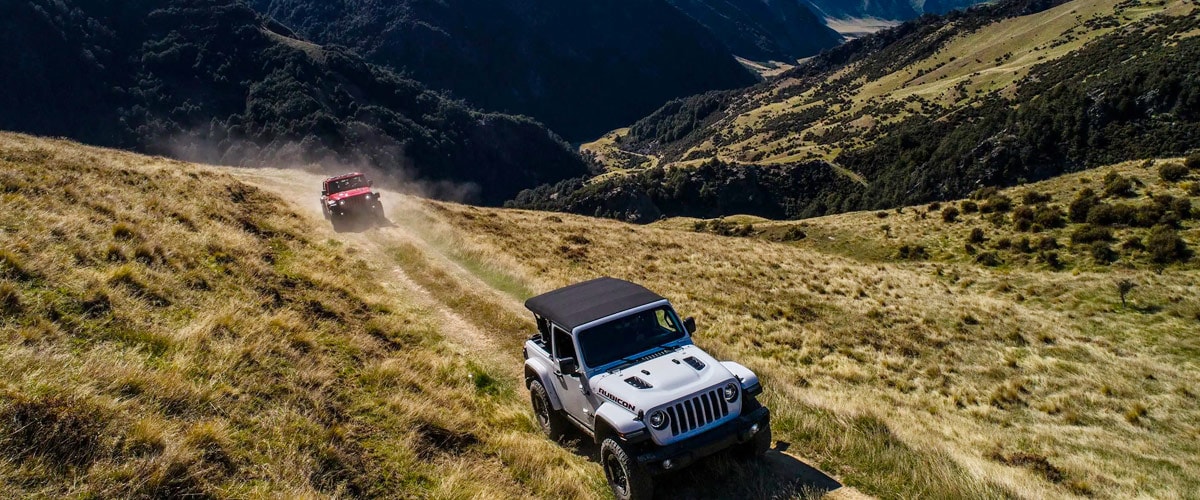 Powertrain & Capability
The 2019 Wrangler can be had with Jeep's popular V6 paired to either a manual or automatic transmission, but the real star of the powertrain lineup is the brand-new 2.0l turbo engine. Offering impressive gains in fuel economy and plenty of power, the 2.0l wowed Motor Trend's testers, who said, "The new engine isn't impressive for a Wrangler-it's just plain impressive." They also called the Wrangler 2.0l's engine stop/start system "amazingly quick" to restart, lauding it as "one of the best."
As you can tell, Motor Trend seriously loved the new turbo engine, and for good reason. The 2.0l engine only loses 15 horsepower compared to the V6, and offers increased torque. Not only that, but compared to the previous Wrangler model, a 2019 Wrangler equipped with the 2.0l turbo is a whopping 38% more fuel efficient. On top of the engine, the new 8-speed automatic offers smooth power delivery and contributes to the new engine's impressive efficiency gains.
And while the 2019 Jeep Wrangler set a new bar for the model's on-road performance, its off-road capability is also stronger than ever. The Wrangler Rubicon is truly without compare on the market today when it comes to off-roading, and Motor Trend was also impressed with the combination of comfort and capability offered by trims like the Sahara. Whether you're new to off-roading, an expert, or just want an SUV that's truly unique, Motor Trend has good reason for calling the 2019 Jeep Wrangler as its SUV of the Year.
Conclusion
There's no denying that the Jeep Wrangler is a true legend. Jeep had a tall order in planning a total redesign, but they truly nailed it. From preserving the Wrangler's iconic looks, to improving comfort and practicality, to managing to increase its off-road capability, the 2019 Jeep Wrangler is a success all around. No wonder Motor Trend recognized it as SUV of the Year.
Ready to find out what the 2019 Jeep Wrangler is all about for yourself? Come into Pella Motors at 604 E Oskaloosa St, Pella, IA to test drive an all-new Wrangler. We can answer any questions you have about financing, our vehicles, and more. We look forward to seeing you at the dealership, and you can always call us at (641) 628-4124 with any questions you might have.
You can find the original Motor Trend article here.