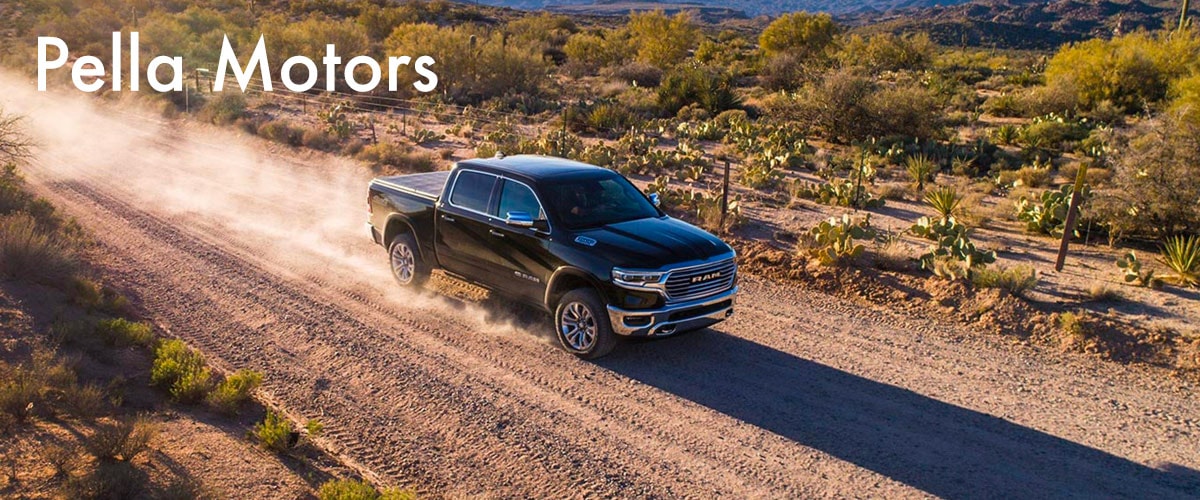 Folks from Oskaloosa shopping for a new pickup truck want to know what kind of towing performance they can expect. That's why we're taking a look at the 2020 RAM 1500's towing capacity. There are several engines available on the RAM 1500, so we're going to be looking at which engines offer the best towing performance.
The RAM 1500 was completely redesigned in 2019, offering revised engines, interior, styling, and construction. The result is Motor Trend's Truck of the Year. While there's a lot to be said about its luxury, advanced tech features, and comfort, we're going to be focusing today on towing performance, for those Iowa shoppers who need a truck that can get the job done.
At Pella Motors, we have the latest in 2020 RAM 1500 inventory, so feel free to browse our inventory below, and get in touch with any questions. If you think the RAM 1500 could be the right truck for your needs, we're happy to schedule a test drive for you.