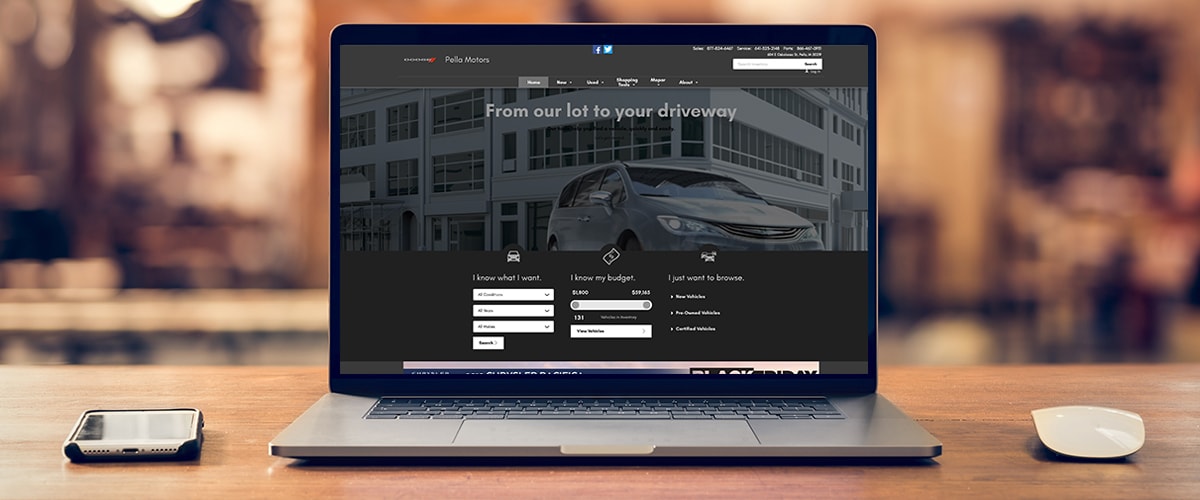 Shopping for a used car can be a stressful experience, but it doesn't have to be. It helps to go in knowing what questions to ask, what to look for, and what kind of leverage you have in any negotiations. But not everybody has that information, and can end up having trouble with their used car buying experience. That's why we've put together these 5 Tips For Buying a Used Car.
Here at Pella Motors, we're always focused on customer satisfaction. From financing and trade-ins to our new and used vehicles, we work with you to find the perfect individual solution. Located at 604 E Oskaloosa St, Pella, IA, we're proud to be a certified used car dealer, and look forward to helping you find the perfect vehicle for you. Feel free to shop our inventory online or give us a call at (641) 628-4124 with any questions you might have. Now, let's look the 5 Tips for Buying a Used Car.
1. Do Your Research
Nowadays, there is so much automotive information online. Used car shoppers should be using that information to their advantage, researching different models and years to narrow down their perfect options. Did a particular year have known problems? Are their certain features that weren't available until a specific year? While a reputable dealer should certainly be able to answer these questions and more, it's a good idea to already have the information when you walk into the dealership. You will feel more confident, and it will also help the salespeople know which specific vehicles you're looking for. Researching comparable vehicles is a good idea as well, as the more options you have, the more likely you are to find a great deal on a used car.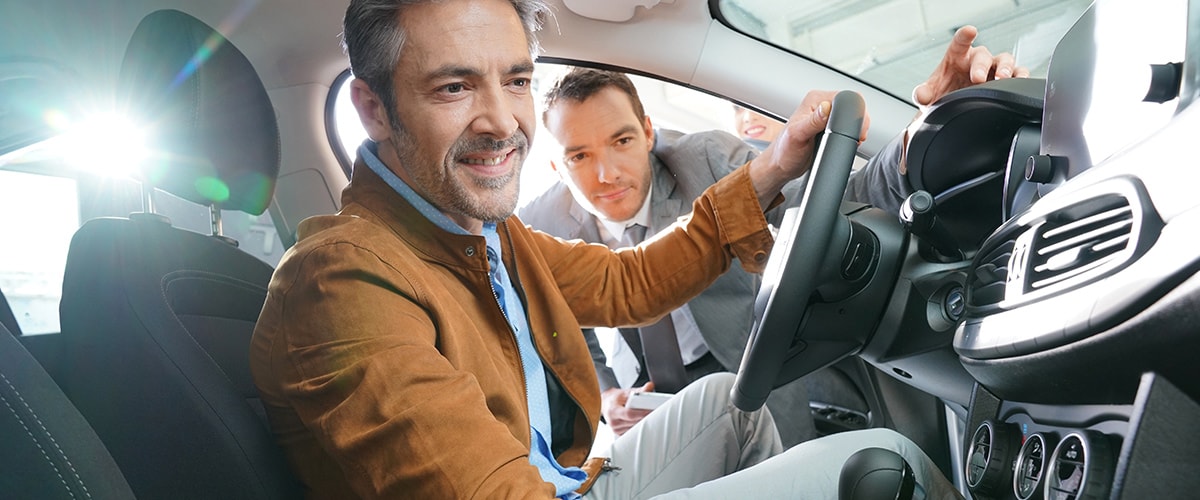 2. Know What You Want
The last thing you or your dealer want is for you to end up with a used car you're not completely satisfied with. That's why it's important to know what you want. Not only in terms of type of vehicle, but specific features as well. Do you want Apple CarPlay or Android Auto? Do you need a powerful engine or are you prioritizing efficiency? Leather interior? You should have most of these questions answered before you even walk into the dealership. Safety technology is one area where vehicles have advanced significantly in recent years. Chances are, you'll have your used car for years to come, so you'll want to make sure you have all the safety features you need.
3. Shop Around
Once you've narrowed your search down to a couple used car models in particular, it's time to start pricing them. Kelley Blue Book and other sites will provide a range of values for specific models and even specific trim levels. You can also look at dealers' online inventory to see what they're selling the vehicle for. Having this information will be a big help when stepping into the dealership, as you won't only have their price to go on. This not only helps if the price is too high, but also if it's too low. If they have the same exact vehicle as another local dealer, but at a much lower price, ask if it's on special or if there's something wrong with it. You know the old saying, "If it looks to good to be true, it probably is." And that brings us to our next point.
4. Ask For a Vehicle History
A CarFax or similar vehicle history goes a long way to giving buyers peace of mind, and for good reason. Without such a report, it's hard to tell how well the vehicle was maintained, what it was used for, if there were any accidents, etc. If you get the VIN number of the vehicle, normally located on the inside of the driver's door, you should be able to find out at least if a report exists. But a reputable dealer will have no qualms about showing you the report. We've had customers that wanted to see the CarFax at another dealer, and got the runaround. That's a big red flag when shopping for a used car. That's why we always recommend purchasing used from a reputable dealer, as they'll be happy to give you any information you need to help you make a decision about a vehicle.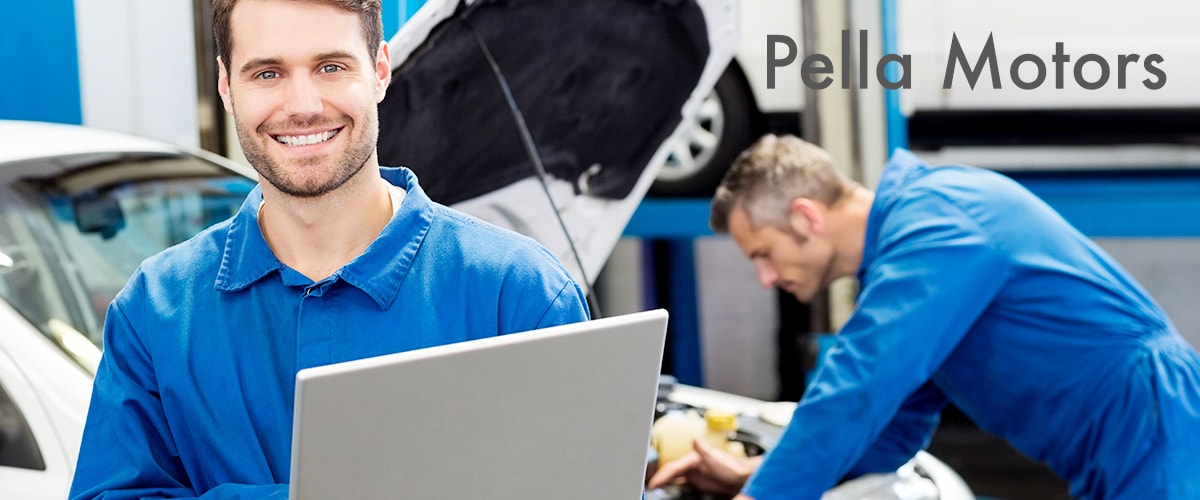 5. Conduct a Thorough Test Drive
One of the biggest mistakes that used car buyers make is that they don't thoroughly test drive the vehicle. Sometimes this is because they feel awkward or timid, or because they feel rushed by the salesperson. Don't! A vehicle is a big investment, and a good salesman will be willing to give you the time you need to make your decision. A quick spin around the block won't tell you much about the vehicle's ride quality and condition. Go over a speedbump. Does the suspension feel firm enough? Too firm? Turn the wheel all the way in each direction and start moving. Does it creak? What's the salesman's response when you ask about the noise?
And a test drive isn't just about the driving experience either. Get a feel for the interior. Was it well cared for? Is it comfortable and big enough? You'll also want to check under the hood after the test drive. Sometimes even an engine that looks clean will have problems with leaking fluid. Open it up and pay attention to any moisture or leakage you see. A small trickle of an oil leak can lead to much larger problems, or even be a sign that there's something worse going on that you can't see. Your goal with the test drive should be to make sure the used car will be a pleasure to own, whether you're on smooth pavement, going over bumps, or having to service it down the road.
Conclusion
Of course, there are more things to consider when shopping for a used car, such as your budget, but these 5 Tips for Buying a Used Car will be quite helpful when you start shopping. Always remember that informing yourself is the best thing you can do, and that a reputable dealer will help you get all the information you need. Any dishonesty or hiding information is definitely a bad sign. The more information you have, the more likely you are to end up with the right vehicle for you. And the right price.
Are you shopping for a used vehicle? At Pella Motors, we believe in helping customers, not just in selling cars. We want to help you figure out the best option for you, whether we have it in stock or not! We can talk about used car financing, getting you a good deal for your trade-in, and of course get you out on a thorough test drive. We want nothing more than to get people into vehicles they love.