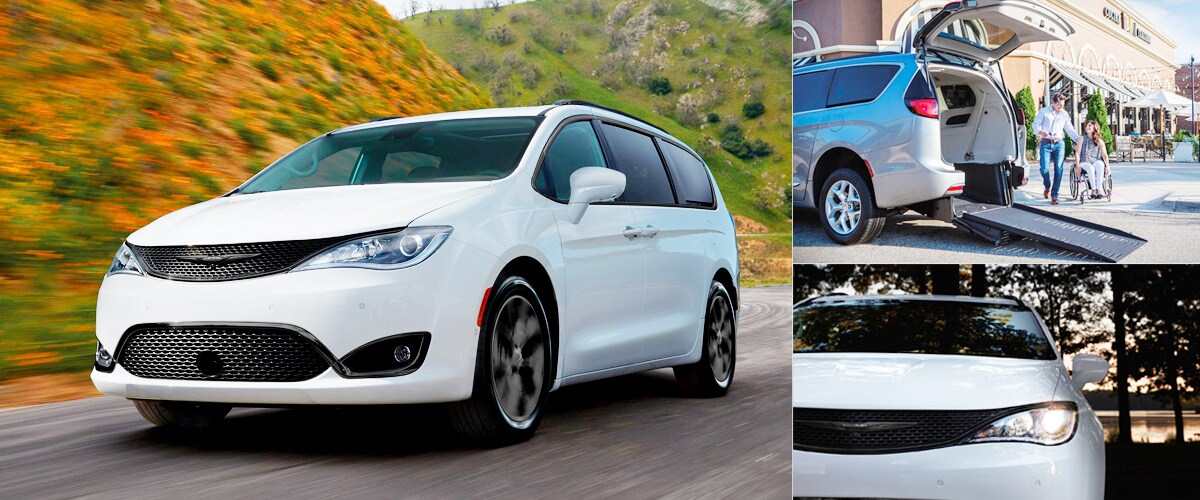 When shopping for a Chrysler dealer in Iowa, Oskaloosa buyers are looking for three main things: Great vehicles, low prices, and stellar service. Many folks in the Pella, IA area are drawn to Chrysler dealers by the impressive Pacifica, Chrysler's versatile minivan with unique features and an upscale look. But it's also important to find a dealer that you can trust, both during your purchase and for years after. That's why so many people in the Oskaloosa, Iowa area have chosen Pella Motors as their Chrysler dealer.
Have you been shopping for a Chrysler, and looking for the right dealer near you? Look no further than Pella Motors. Below, you'll find links to our inventory and financing pages, as well as convenient ways to contact our friendly staff. We're happy to answer any questions you might have, and are located right here in Pella, IA. Just a short drive from Oskaloosa, Pella Motors is the perfect Chrysler dealer for Iowans shopping for their next vehicle.
Chrysler Dealers in Iowa - An American Tradition
Chrysler is one of America's most iconic and long-established automotive brands. And Chrysler dealers in Iowa like Pella Motors have long taken pride in serving our customers with not only great vehicles, but a great experience.
When you shop for a Chrysler in Iowa, you're shopping for a vehicle with nearly a century of history behind it. That history and large network of financing, manufacturing, and dealers has helped Chrysler offer class-leading, luxurious vehicles to American consumers for decades. Their most recent innovation, the Chrysler Pacifica, has renewed interest in the brand across Iowa and the rest of the country.