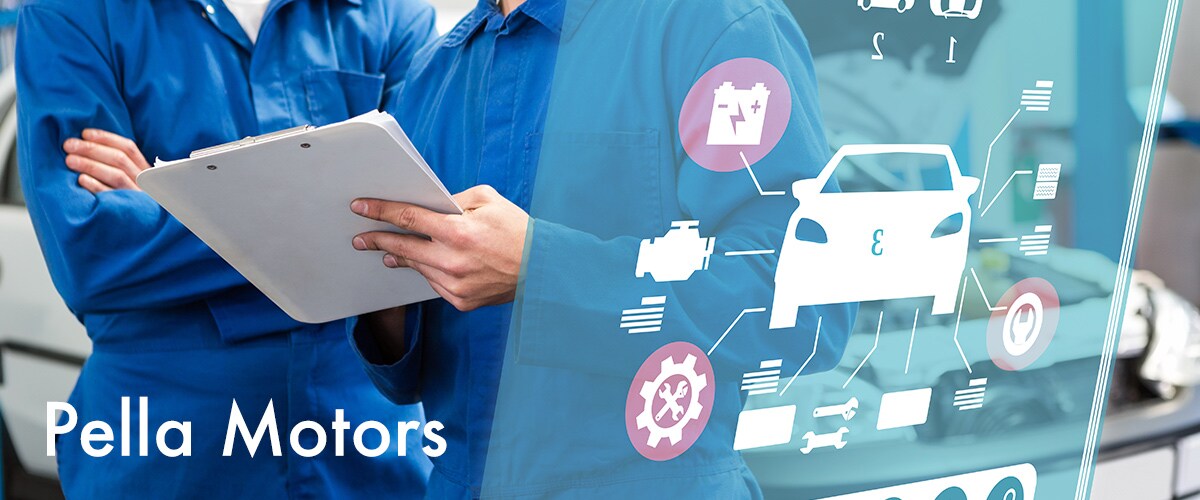 It's here: Winter weather. While this can be a joyful time of the year, especially when it comes to sledding, celebrating holidays with the family, and the annual snowman in the front yard, your car will certainly not be celebrating. From the effects of cold on the engine, to corrosive road salt, to increased chance of accidents, Winter is not a good time to be a car. But it's not all bad news. There are things you can do to protect your car during the Winter months, which is why we have several tips on Getting Your Vehicle Ready For Winter.
Here at Pella Motors, we're always focused on customer satisfaction. From financing and trade-ins to our new and used vehicles, we work with you to find the perfect individual solution. Located at 604 E Oskaloosa St, Pella, IA, we're proud to be a certified dealer, and look forward to helping you find the perfect vehicle for you. Feel free to shop our inventory online or give us a call at (641) 628-4124 with any questions you might have. Now, let's look at what you need to do to get your vehicle ready for Winter.
1. Check Your Tires
While you might not need to do anything as drastic as switching out for snow tires, it's important you evaluate the condition of your current tires. The first thing to check is tire pressure. Due to the colder temperatures, the air inside your tires will actually take up less space, reducing tire pressure. This is a commonly overlooked piece of Winter maintenance, but low tire pressure can affect everything from gas mileage, to traction, to likelihood of damage. Taking a few minutes to fill up your tires could end up saving you a larger headache later on.
You'll also want to make sure your tires have enough tread on them. This is something to be aware of throughout the year, but is especially important in the Winter when you're more likely to encounter slippery conditions. A quick way to test without an accurate ruler is to do the Abe Lincoln test. You'll want to take a penny and insert it into your tread with Lincoln's head facing your wheel. If his head is partly or even completely covered by the tread, then you're likely in good shape. However, if it's just barely touching or doesn't reach his head, you'll want to take your vehicle into a service center, as your tires are nearing the end of their life. And as with anything as important as your tires, check with a professional if you're unsure.
Lastly, you want to check the sidewalls of your tires. Are they smooth? Or are they starting to bulge/crack? A bulge or crack on the side of your tire can signal the potential for a blowout, which is even more likely in the Winter when you'll be contesting with more potholes.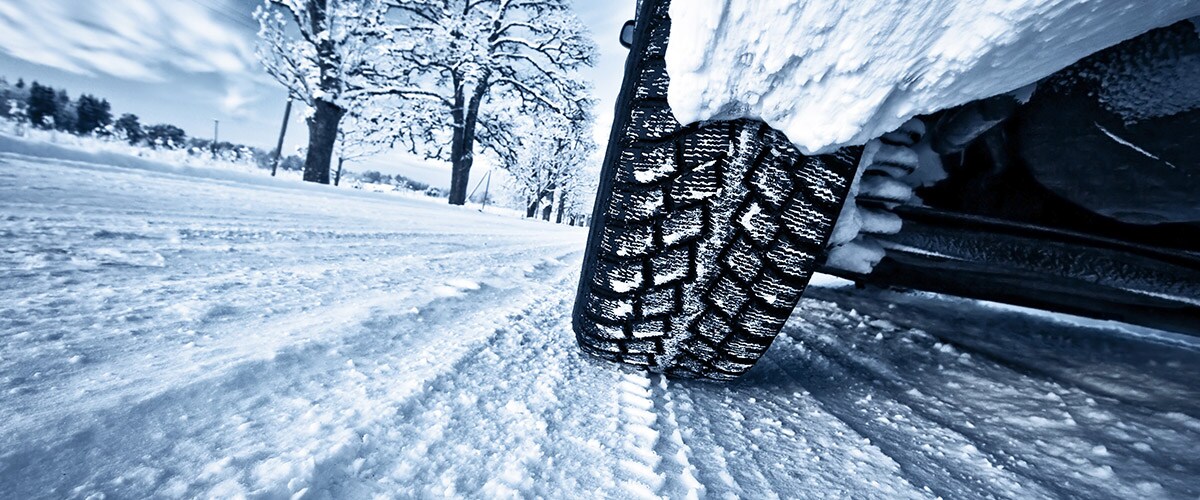 2. Prep An Emergency Kit
While most of the time an emergency kit will just be taking up space in your vehicle's trunk, that's a lot better than not having one when you really need it. Some people prefer to collect their own items, but emergency kits are often sold in automotive and retail stores like Walmart. They typically contain some essentials for after an accident or if you get snowed in.
They can include:
Flashlight
Jumper cables
Blanket
Road triangle/flares
Tire inflater & gauge
Poncho
Emergency kits will often have other items, but these are some of the basics. And you will certainly appreciate having them in the case you need to use them. We recommend that car owners have one in their vehicle just in case, and would throw a lighter and maybe some canned food in for good measure. While the vast majority of the time all items will stay in their bag, having a poncho when changing a tire in freezing rain or a tire inflater when you're losing pressure will be a big help.
3. Get A Car Wash
Yes, you read that correctly. A car wash in Winter. If you haven't had a professional car wash/wax recently, it could mean that dirt and other particles have begun to erode your clearcoat or even damage your wheels. Once you're driving through snow and salt, those gaps in your car's protection will only get worse. Getting your car washed and a protective coating put on will protect it from the Winter elements, and have it looking its finest when Spring finally comes.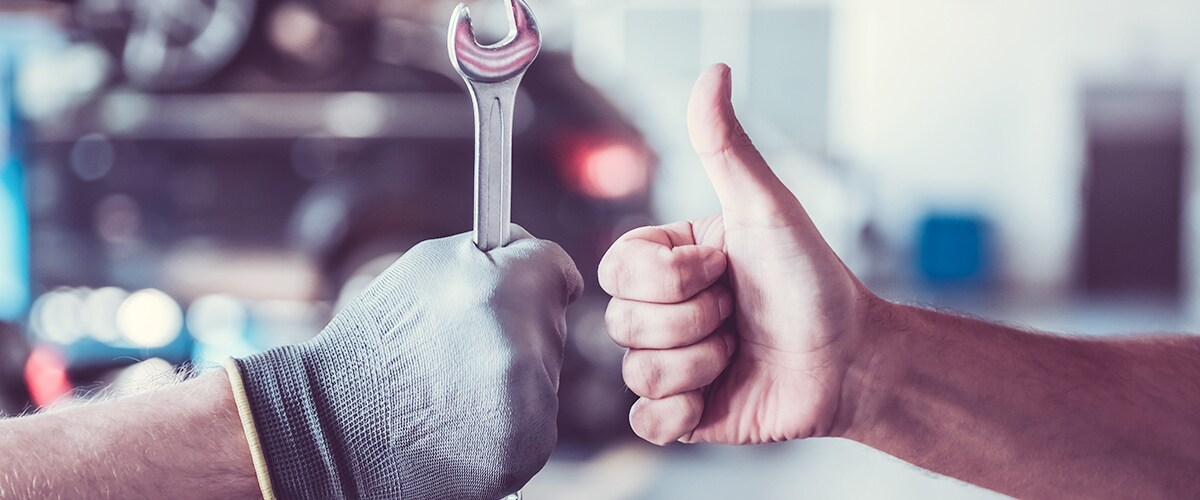 4. Check Your Fluids & Wipers
We know, you've been hearing the same piece of advice your whole life. But in Winter, it can be especially important. Have you checked your wiper fluid? Is it a Winter or Summer formula? If it doesn't have the anti-freezing components of a Winter wiper fluid, you could end up unpleasantly surprised. While you're checking/replacing your wiper fluid, you should also check the wipers themselves. The last thing you want is to get stuck in a snowstorm and not be able to clear it from your windshield. If it's something you've been putting off, now would be the time to make the change.
When it comes to other fluids, it's always good to maintain them. However, the cold temperatures can put more strain on your engine than normal as it warms up. You want to make sure that all your fluids are in good shape heading into the Winter especially.
Conclusion
Winter driving is probably the hardest, not only on drivers but on their vehicles as well. That's why it's very important to make sure your vehicle is in as good of shape as possible heading into the Winter months. Some of these tips are regular pieces of maintenance that should be performed year-round, but they're even more important in the Winter. Other pending repairs, like replacing borderline brakes, should also be taken care of before it's too late. And, as always, exercise greater caution when out on the road in snow. Even if your vehicle is a 4x4, that only helps with driving, not stopping.
If you have any questions about Winter maintenance, or your car's condition in general, give us a call at (641) 628-4124, and our service department will be happy to take care of you. We have highly certified technicians who can work on any make or model, so don't hesitate to bring your vehicle into Pella Motors at 604 E Oskaloosa St, Pella, IA for service. Enjoy the holidays this Winter and stay safe out there!