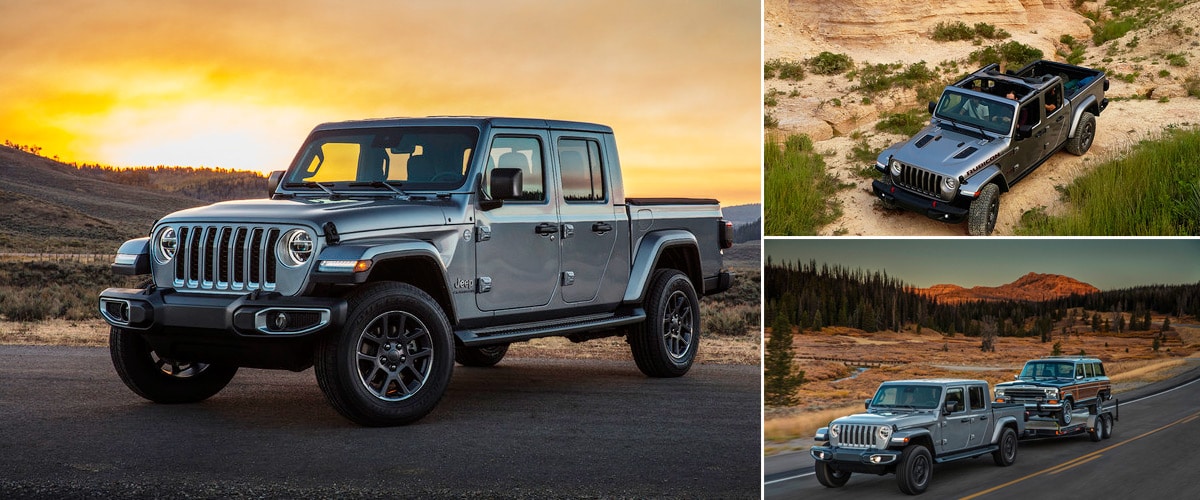 The Jeep Gladiator has rocketed onto the market in Oskaloosa, IA. Holding the titles of most towing and best off-roading of any midsize truck, the Gladiator has undeniable appeal for all Iowans shopping for a midsize pickup. And as many Oskaloosa residents shop for their ideal Jeep Gladiator model, they're comparing the Jeep Gladiator Overland vs Rubicon.
While the Overland and Rubicon are trim levels on the same Jeep Gladiator, they bring different features and strengths, depending on what Iowa buyers want from their pickup. Below, we're going to compare the the Jeep Gladiator Overland and Rubicon trim levels. This should help Oskaloosa shoppers decide between the off-road oriented Gladiator Rubicon, and the more luxurious Gladiator Overland. But no matter which trim level they choose, Iowa buyers are getting the most impressive midsize pickup truck on the market.
Jeep Gladiator Rubicon vs Overland - Key Features
Jeep's vehicles are known for their versatility, off-road ability, and tight build quality. The Jeep Gladiator is no exception. And while even the base Sport trim is well-equipped, with standard features like Android Auto & Apple CarPlay, today we're looking at the off-road Rubicon and the top of the range Overland trims.
Powering all Jeep Gladiator models is a 3.6l V6 engine that produces 285 horsepower and 260 lb-ft of torque, paired to either a 6-speed manual or more commonly an 8-speed automatic. All Jeep Gladiators come with Jeep's powerful 4x4 system.